Bare stol på meg.
"Use Me" is a system of versatile tables with a minimalist design but produced with high-tech materials. Use Me table merges design and all-purpose use: perfect for Hotels and Airports' lounge areas; suitable in restaurants, bars and coffee bars; perfect at home, in the offices and training rooms.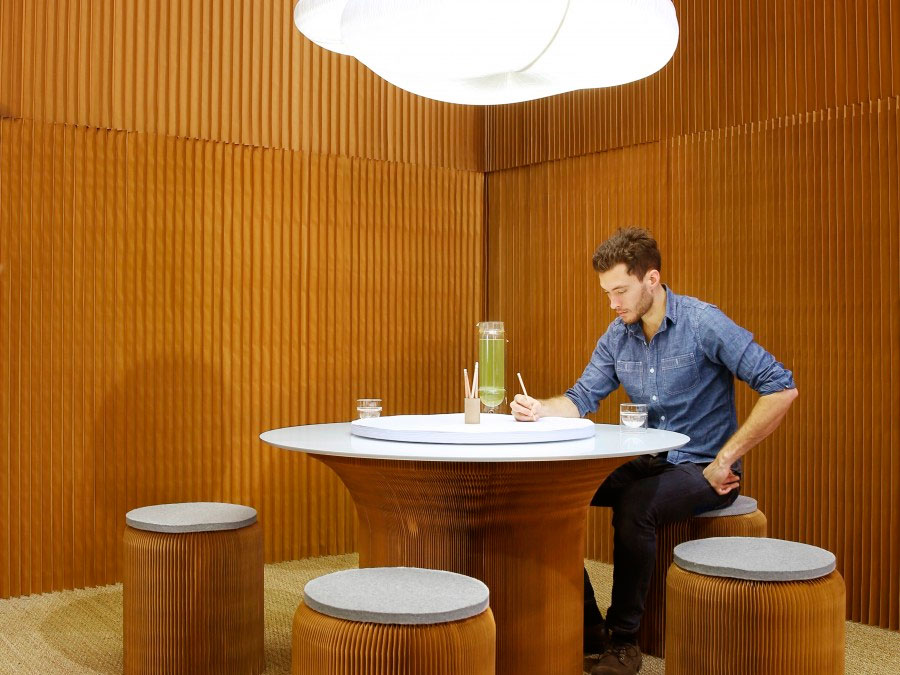 In the version with "pad system", inclining the top of Use Me, an elegant and discrete support system comes out automatically permitting the use of tablets, smartphones, books, writing pads. The inclination of 30° of the table allows a better vision and a more comfortable and correct working position.
The top of Use Me may be closed in the vertical position and then stocked: 10 tables in 1.50 m depth.
Use Me is available with or without castors and it comes in many different colours and finishes.
Applications – Canteen – Cafeteria – Restaurant – Office – Lounge area – Home – Outdoor